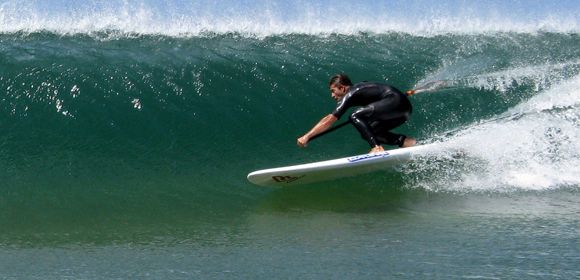 Stand Up Paddling (SUP) is rooted in the ancient Hawaiian traditions of canoe and surfing, but has only recently become a worldwide phenomenon. Appealing to ocean and lake goers alike, it's no wonder that SUP is taking the world by storm. Whether you're looking for another way to enjoy the waves, a leisurely flat water cruising board, a perfect fishing craft, or an intense workout machine, SUP is the sport for you and your family.
Stand Up Paddling History
Although stand up paddle surfing is primarily credited to the Hawaiians, peoples from all over Polynesia, Africa and Asia have for ages fished standing on board-like crafts due to the advantages of their elevated viewpoints. Today, due to technological advancements in board and paddle design, SUP has become one of the fastest growing forms of recreation in the world.
Custom SUP Boards – Squid Designs
Come and try one of Tinho's custom boards. He has designs for cruising, surf and racing. You can have a board built specifically to your preferences and for your skill, size and conditions. Not only are they great on the water – they are beautiful, too.
We offer lessons, rentals and Camps in Stand-Up Paddling on both flatwater and surf. Kid's get to enjoy SUP in our Summer Kid's Watersports Camps – which include Windsurfing, Sailing, Kayaking, SUP and River Exploration.
You can purchase a Gift Certificate for an SUP lesson in Calema's proshop.
Beginner SUP (Flat Water)
Beginner SUP (Ocean Surf)
Kids Kayak/SUP Camp
Tues, Thurs
9 a.m.–12 p.m.
$90
Stand Up Paddleboard (SUP)
Kayak/SUP Island Tour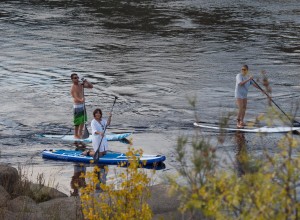 Kayak/SUP Sunrise Tour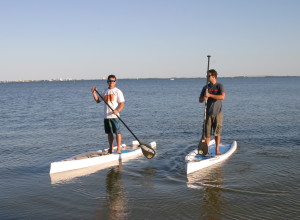 Kayak/SUP Sunset Tour
Rental Policies
Renter must be able to demonstrate basic skills prior to renting. Late returns will be charged a late fee. Renters will be charged for damage to equipment. Sales tax of 6% not included.