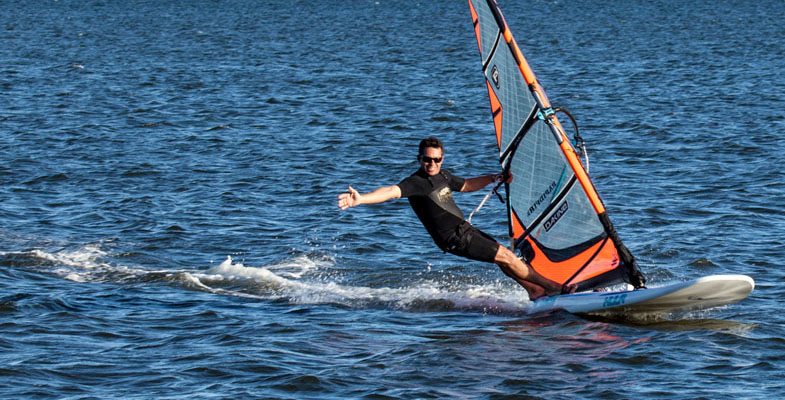 Windsurfing Performance Clinics are designed to cover techniques that will make sailing today's long and short boards a lot less work and a lot more fun. Advanced techniques require strong fundamentals. The clinics focus on those fundamentals necessary to master a wide variety of skills. From foot stance and harness technique to carve jibes and getting in the footstraps, the Performance Clinics teach proper technique so all the "forces" begin to work for, not against the sailor and enable her to sail longer, faster and with less effort. Performance Clinics dates throughout the year – so escape the cold and come Windsurf in Florida!
A low student/teacher ratio and limited enrollment ensure your progress. All clinics utilize advanced simulators, on the water coaching and state of the art equipment. All Clinics include equipment. Performance Clinics are limited to 14 participants. Our Weekend Getaway Performance Clinics are limited to 10 participants.
Beginner clinics are limited to 8 participants. All clinics require advance registration.
Performance Windsurfing Clinic – 3 Days
Our most popular clinic, many people take it more than once. This clinic emphasizes balance, foot stance, weight transfer, harness technique, introduction to waterstarts, tacking and jibing. You should take a Performance Clinic if you:
Need to learn harness technique.
Want to improve your tacks and jibes.
Can't seem to get in the back strap.
Spin out a lot when in the footstraps.
Need a lot of wind to get in the footstraps.
Bounce a lot when planing.
"My parrot says I need lessons"!
"can not use a big sail because . . ."
If you want to have a lot of fun and learn an unbelievable amount in a short time.
Beginner Windsurfing Clinic – 3 Days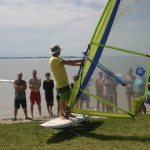 Calema's Beginner Windsurfing Clinics are designed for those with no or little previous experience.  With the use of on land simulators, lightweight and properly sized equipment and step by step technique, the 3 day format allows plenty of time with instructor coaching and  individual practice.  Skills covered include:
Proper Rigging of Gear
Carrying and launching techniques for board and rig.
Proper body stance
Uphauling & Basic Position
Sailing position
Sailing different points of sail.
Tacking
Self Rescue techniques for light and heavy wind.
Technique to eliminate years off the trial and error method.
Weekend Performance Windsurfing Clinics – 2 Days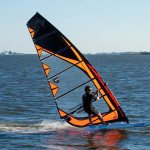 These new two days clinics are designed to give the Performance clinic experience with less impact on the traditional work week. They will still cover the fundamentals taught in Performance Clinics, but in a condensed format.
Sail faster, longer, with more sail power and less effort as you learn to use technique rather than strength.
Beginning Windsurfing Clinics – 2 days
Unlimited Equipment Use, and all Basic Instruction. This clinic is designed for the non-sailor who wants to join the fun. No experience necessary. We will go through all the basics with on-land simulators, lightweight equipment and step by step technique. Participants will be sailing on their own the first day, but each day will add a new skill.
The BEGINNER 2 day format is offered on the 1st two days of any Performance Clinic.  A great way to start a life time of fun.