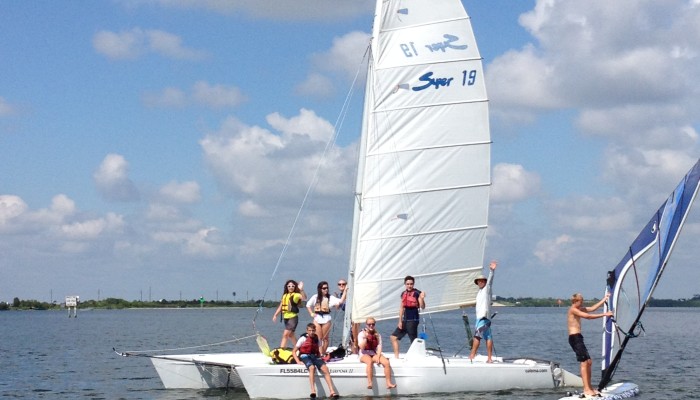 Sailing was a natural addition to Calema after many years of being a specialty windsurfing business. We now offer Sailing lessons, rentals and camps throughout the year. In our current fleet, we have monohulls – Sunfish and JY15 and multihulls – a Prindle 18 Catamarans and "Ataroa II", our 23′ Catamaran. "Ataroa" means "Big Smile" and we are sure that your sailing experience at Calema will bring a smile to your face.
Sailing Tours
If you just want to relax and let Calema do the sailing, we also offer sailing "tours" of the river on your choice of our JY15, a Prindle catamaran or for a larger group, our Stiletto Catamaran. If you want to be hands on, we'll teach you the basics and then guide you through step by step.
Visit our Rentals Page for more info on kayaks, stand up paddle boards, sailboats and windsurf boards today!
Kids Sailing Camps
Kids can learn to sail in our Summer Sailing Kid's Camps taught each week during school break. If they want to do more than just sailing, we also offer our Watersports Camps which include Sailing, Windsurfing, Kayaking and SUP.
Sailing Rentals
Already an experienced sailor, then it only takes a brief "checkout" with one of our Calema staff the first time you rent and then you are ready to go on any subsequent rental days throughout the year.
We even offer a "Frequent Flyer" card for Sailing, which can be combined with rentals of Windsurfing, Sailing, SUP and kayaking. You just show up (or call ahead) and we can have your gear waiting for you. We just mark off your card and you are off enjoying your day.
Calema occasionally has boats for sale, so just ask Tinho and he'll let you know what is available.
Small Crafts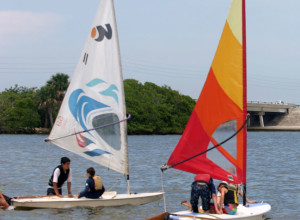 Sunfish/Force 5
$200 Per Outing
Catamaran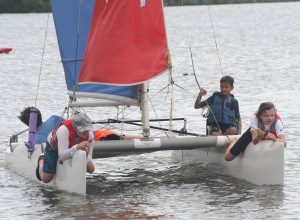 Catamaran
$100 Per Person – Minimum 2
23′ Stiletto Catamaran
2 Hrs/2 People: $200
$40 each additional person
Relax and Ride
Instructor on board
Kids Sailing Camp
Mon, Weds, Fri
9 a.m.–12 p.m.
$175
4th camp is free!
For camps booked before June 1st!
Sunfish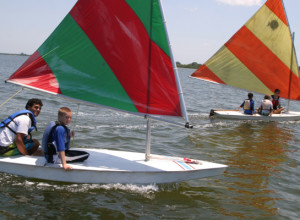 JY15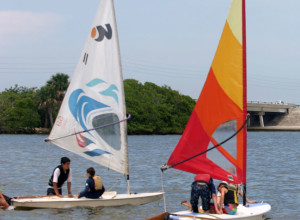 Catamaran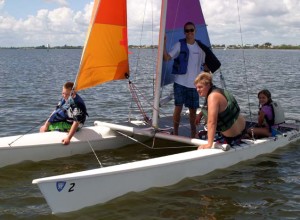 Rental Policies
Renter must be able to demonstrate basic skills prior to renting. Late returns will be charged a late fee. Renters will be charged for damage to equipment. Sales tax of 6.5% not included. All first time sailboat renters on the JY15 or a Catamaran must have a "checkout" run with a Calema Instructor prior to rental. Cost is $35 for the checkout.