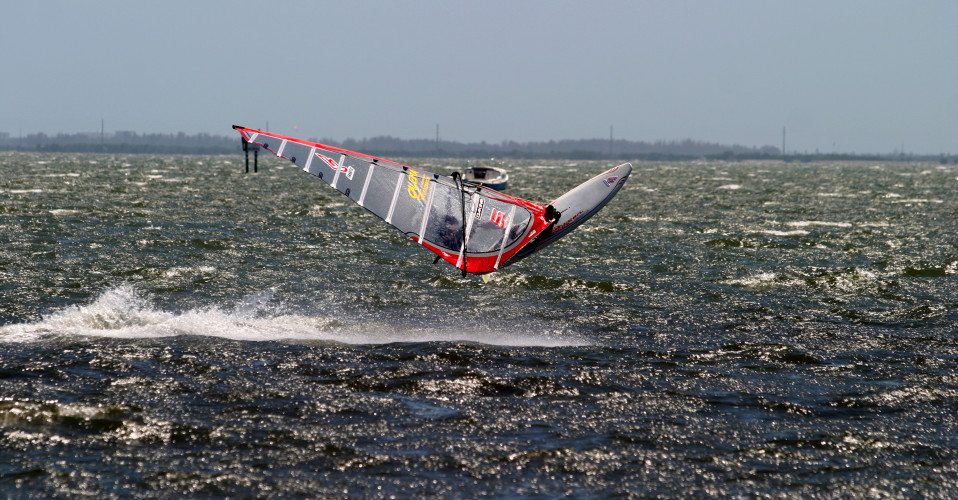 Windsurfing was the inspiration for the genesis of Calema. Tinho's love of windsurfing after trying multiple sports (over 17, in fact) gave him the desire to become a certified instructor and begin his own windsurfing school and pro shop. So, in 1984 – Calema was born. The story is actually quite a bit longer, but you can visit our Calema History page for the full story!
Blend of Surfing & Sailing
Windsurfing is an incredible blend of sailing, with the upright stance of surfing. Like sailing, it is only the wind that propels the craft and is therefore a quiet peaceful experience – with only the sound of the wind and water as it glides across the surface.
Windsurfing For All Ages
The sport has come a long way since Calema's start in 1984, but it still encapsulates all the thrill of speed, the tranquility of being close to the elements and the satisfaction of overcoming ever-changing conditions of nature. It can be enjoyed on flat inland water in a calm breeze, or jumping high over the tops of waves. A child of eight can learn, but also the 80+ enthusiast can continue to windsurf as it is truly a lifetime sport without a set age limit.
World-Class Windsurfing Instruction & Facility
Calema is renowned as one of the top instructional facilities in the world – headed by Tinho Dornellas – one of only two Master Instructors of Windsurfing for US Sailing.
Come and let Calema introduce you to the sport that started it all – WINDSURFING! We offer beginner and advanced instruction – private, small group, performance clinics and kid's camps. We also have top quality rental gear as well as a pro shop to equip you with the best the sport has to offer.
3-Day Beginner Clinic
3-Day Performance Clinic
2-Day Beginner Clinic
2-Day Performance Clinic
Beginner Board
Complete with Rig
Performance Board
Complete with Rig
Racing Board
Complete with Rig
Beginner Windsurfing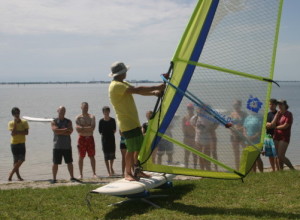 3-Hour Small Group:
$135/Person
3-Hour Private:
$185/Person
Intermediate/Advanced Windsurfing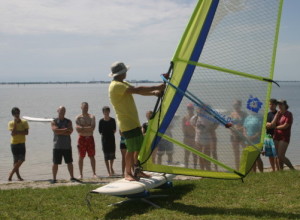 Per Hour with Tinho: $185
Kids Windsurfing Camp
Mon, Weds, Fri
9 a.m.–12 p.m. or
1 p.m.–4 p.m.
$150
4th camp is free!
For camps booked prior to June 1st!
Kids Watersports Camp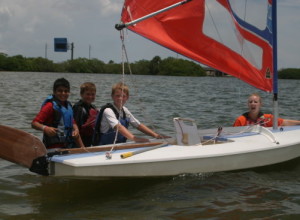 Mon – Fri
9 a.m.–3 p.m.
$350
4th camp is free!
For camps booked prior to June 1st!