KonaSong from Kona Windsurfing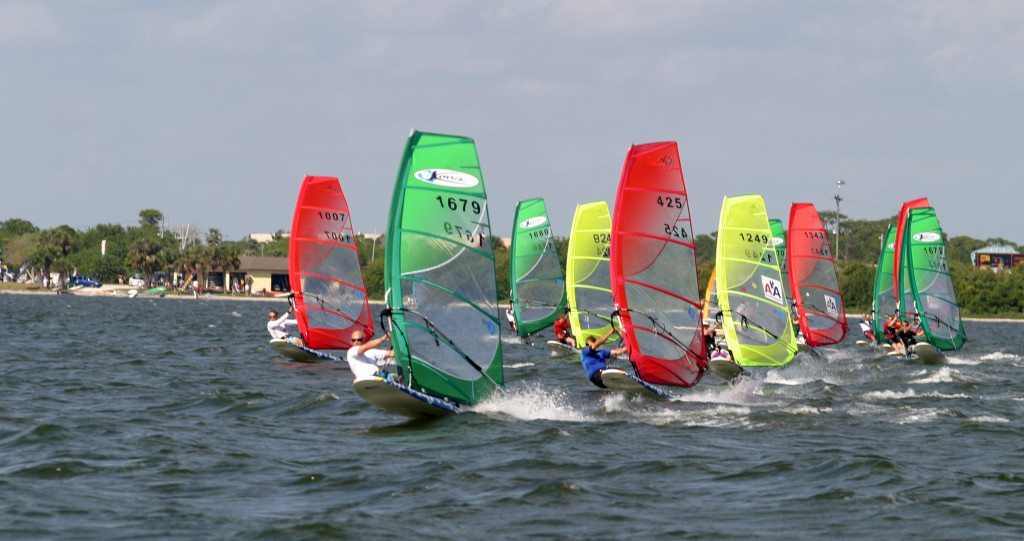 Calema is excited to introduce KONA CAMPS, CLINICS a KONA Racing Series and a new idea – a KONA FAMILY CAMP to our offerings. The KONA ONE philosophy blends well with the Calema vision for the sport of windsurfing and watersports and we look forward to sharing the fun and passion we have for the sport with the Kona enthusiasts out there as well as introducing many more people to the fun and camaraderie that KONA ONE encompasses.
Calema will be hosting a RACE SERIES again for 2015 with a series of 2 day races. Races will take advantage of the conditions and offer course racing as well as some long distance challenges.
KONA CAMPS will be offered in two and three day formats. They focus on those skills that will not only improve the racing skills for those that like to compete but also make everyday sailing a lot more fun and less effort as you learn the techniques and tuning that make sailing the KONA board so enjoyable on any day – racing or not.
"KONA ONE – One for ALL"
The KONA vision is to bring new people into windsurfing of all ages. It is a board and class that is open to the entire family. Many long time windsurfers have discovered a newfound excitement about windsurfing after taking a hiatus from the sport.
So whether you are NEW to windsurfing, coming back after years away from windsurfing or just discovering KONA as your new avenue to the joy of windsurfing – WELCOME! We look forward to this revival of fun as Calema celebrates its 31 year anniversary in 2015!
Race Series
Join us in 2015 for some fun and competition as we hold Calema's KONA RACE SERIES – a total of NINE race dates – starting with the Calema Midwinters in early March. We will hold a SPRING/SUMMER series of five races and a FALL/WINTER series of 4 races. Each will have series champions with an overall champion at the end of the year encompassing points from both series. Dates are already set on our EVENTS CALENDAR! You can bring your own board, or Calema will have charter boards available if you want to fly in for a weekend or try KONA racing for the first time!  REGISTER ONLINE! For a few more details on the times and rules (not too many) – see the Series Info Page!
3-Day Camp
View a Full listing of Kona Races, Clinics and Camps
The 3 day format concentrates on windsurfing fundamentals of proper body stance and weight transfer used in tacking and jibing, finding the board and rig sweet spot, work on Tacks and Jibes, Centerboard Operation, High Wind Uphaul, and Footstrap use. Enjoy three days of learning and improvement in a relaxed atmosphere. Bring your own gear, or charter ours. You should take the 3 day KONA CAMP if you find yourself in the descriptions below:
Need fundamentals.
Want to improve your tacks and jibes.
Can't seem to get in the back strap.
Spin out a lot when in the footstraps.
Need a lot of wind to get in the footstraps.
Board bounces a lot when planing.
"I have to walk upwind with my board."
"My parrot says I need lessons!"
"I have a hard time clearing the sail to waterstart."
"I can not use a big sail because …"
If you want to have a lot of fun and learn an unbelievable amount in a short time.
2-Day Camp
KONA TWO day camps are designed to help you get the essential skills to enjoy your windsurfing experience without falling or struggling on turns, and to be able to perform around the race course. It is focused on tacking, jibing and upwind technique. You should take the 2 Day KONA CAMP if you:
Want to sail upwind more efficiently.
Want to sail faster.
Want to tack and jibe smoothly.
Want to fine tune your board and rig for fast and smooth sailing.
Want to eliminate years off the trial and error method.
5-Day Family Camp
KONA Family Camps is a first of its kind. Each year, during our Kid's camps, we are asked, "Why don't you offer a camp for parents to come and have fun with their kids?" – Well – this is it! The KONA Family Camp will offer all kinds of fun for families to enjoy new Windsurfing Skills, Stand-up Paddling (or kayaking), river exploration, cookouts and just good old fashioned fun for families with children ages 8 – 18. No prior windsurfing experience is required as we will offer beginner as well as more intermediate/advanced windsurfing instruction during the camp. More information will be coming in early 2015 with host hotel and camping information. Space will be limited so don't wait to plan this 'memory of a lifetime' for your family. Scheduled for August 2015!
Windsurfing – whether beginner or more advanced.
Stand-Up Paddling and/or Kayaking
River Exploration – see the Manatees and Dolphins
Island Cookout